Tuesday, May 14, 2013
Window Shopping
Jon's working at an internship this summer, so we've been re-doing our budget. I'm doing my research crashed on the couch watching Dave Ramsey videos on youtube. Unfortunately I only got through the first 3 classes before youtube removed the videos for copyright infringement.
This year, we've been more intentional regarding our finances. I've written before about following some
general money-saving strategie
s, our
envelope budgeting
"system", and our goal to
pay off my highest interest student loan
. The hardest part for me so far has been this: shopping less.
I'm a very good shopper.
For the rest of you who may have a little more wiggle room in your budget, and perhaps room in your closet, here's some of my favorite finds lately (which I will not be buying). I promised Jon I would not buy any clothes this summer. Any. Clothes.
C. Luce White Striped Pencil Skirt
Hazel & Olive, $19.99
Breckelle's Suede Leopard Flats
Lucky 21, $12.99
Multi Color Cascade Earrings
Lucky 21, $5.99
Just The Way You Are Maxi Dress - Lemonade
Leather Coin Purse - Mint Sandstone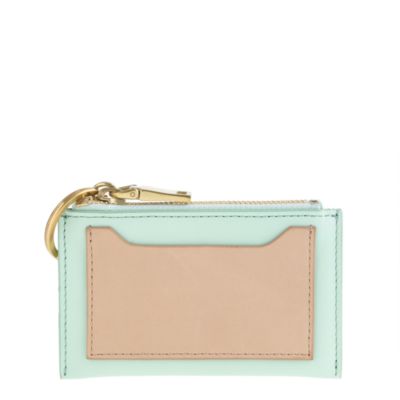 That's enough window shopping for me, I'm cutting myself off.
Posted by Heather Vroom
at 4:31 pm